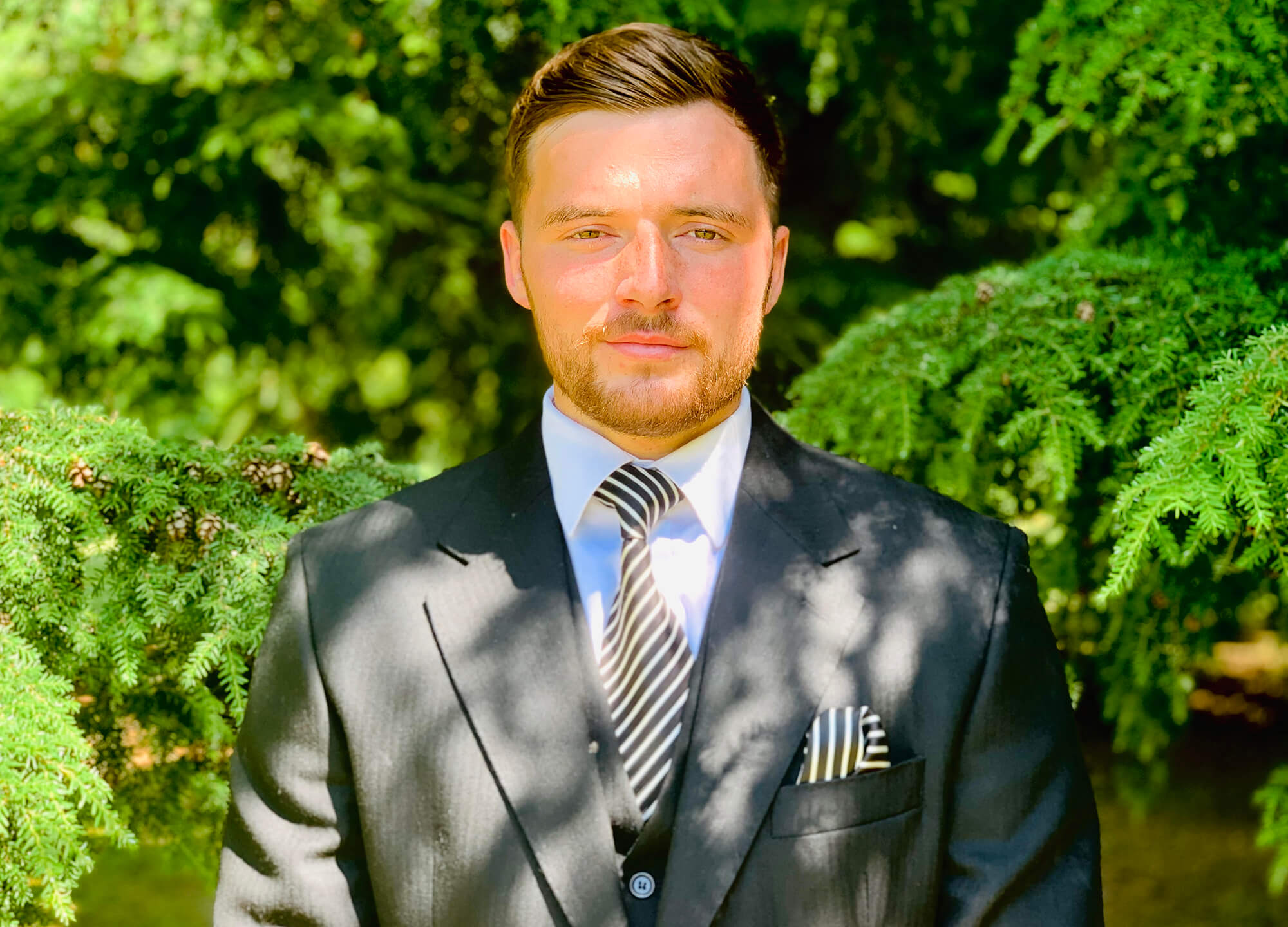 Matthew Evans is Nigel and Niki's eldest son. He joined the family business full time after completing his A Levels in 2011.
He is currently studying for his Dip. FAA- Diploma in Funeral Arranging and Administration.
A big thank to George and the family for all the help and support they gave me.
Mrs Bishop
My family and I would like to take a moment to thank M G Evans & Sons for conducting my nan's funeral today. Particularly Matthew, who was brilliant at his job, and very professional. The day ran smoothly and we trusted you completely to give my nan the send-off she deserves.
Logan, Rachel & Family
Thank you so much for the excellent service you gave to Mary, I highly recommend to anyone going through a sad loss. Matthew was brilliant showing so much care, also Eileen was so kind, as was all the staff. Fantastic service.
Alfred Pope
Grateful thanks to Carly, Richard and all the Chauffers for all the care and attention that you gave me and my family, whilst arranging and directing the funeral for Mr Watson. Your service, advice and kindness were exceptional. Once again many thanks.
Mrs Watson & Family
Thank you for your care, consideration, compassion and professionalism with the funeral arrangements. A sad day made easier to bear with your support.
Pauline, Jack West & Family
A huge thank you to you all. We felt so lost when our beloved mother past away, but you got us through it smoothly by showing us compassion and comforting us all in a very professional way.
Gaye, Hilary & Shelagh
Thank you so much for your kindness, help and support. After we lost our Mum, you helped us through a very hard time. Your thoughtfulness is very much appreciated.
Nikki, Kerry Lynn & Family
Thank you so much for taking care of both my late mother and ourselves. You guided us through a very difficult time, combining professionalism and a very human touch.
Kerry & Peter Mann
Thank you most sincerely for all the help and guidance that we received throughout the funeral process. Everything went very smoothly along with the lovely contribution and beautiful flowers.
Terry & Jenny Jeffries